In today's booming economy, the hospitality industry has taken the largest hit with the current low unemployment rate. It's not only difficult to find help, but to find skilled, reliable employees that can help execute your operations vision.
That's why we are here!
There are so many reliable pieces of equipment that will show up to work everyday and can help your operation run more efficiently.
Labor Reallocation
Sometimes operators are scared by the idea of labor savings. However, labor savings does not always have to mean people losing their jobs. When a task takes less time to do or less time to train on, it just gives them more time to dedicate it to something else. Maybe you can now start making something in house that you hadn't done before, increasing the quality of the food, decreasing that items cost all while improving the bottom line.
Alto-Shaam's New, Self Cleaning Rotisserie
We all know and love the tender, juiciness of a perfectly cooked chicken for a quick week night pick up. Not too mention these programs are extremely profitable. However, any one who has ever ran one, knows it's a labor of love. Typically, with any rotisserie, the pain point for anyone is the cleaning of machine and with them usually being show pieces, they have to stay clean. It can take up to an hour a day to keep these things spick and span. Fortunately, Alto-Shaam now has a unit that will do the dirty work for you!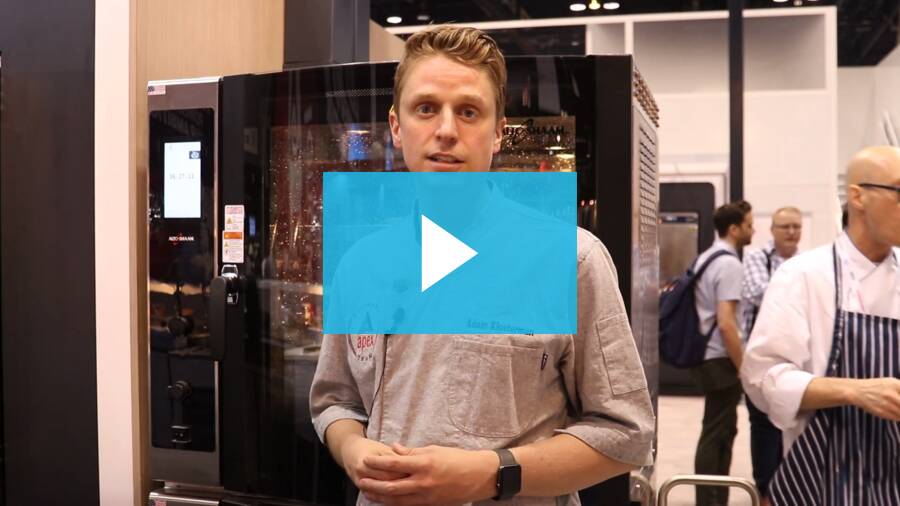 Marra Forni's Rotator Pizza Oven
There are two issues with the labor shortages, finding help and then finding good help. Some of the harder positions to fill and cost the most are the ones that require the most skill. They cost the most because they either require a lot of training or someone that knows what they are doing. We are now seeing a trend in equipment that can battle against the lack of these skill laborers. Marra Forni's rotating pizza oven does exactly that. It turns any baseline employee into a pizza master in seconds. See how below!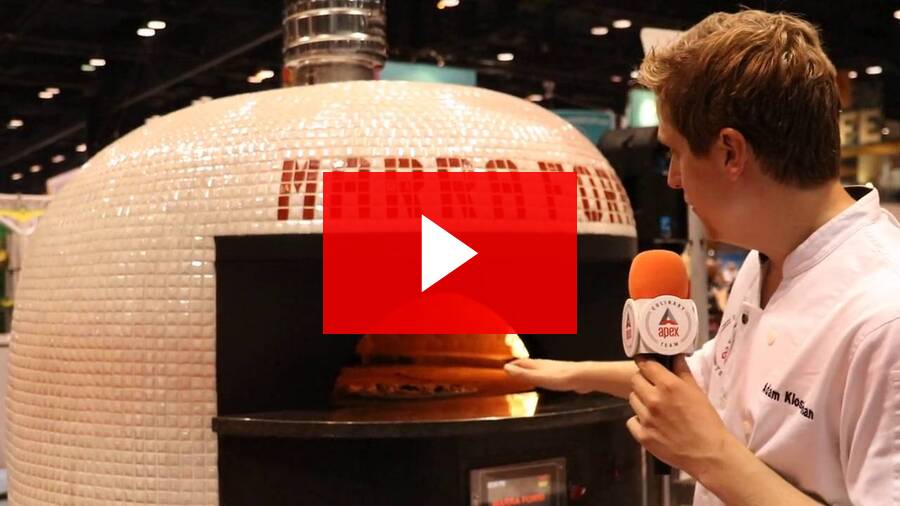 PowerSoak Sink
Remember Billy Maze's favorite phrase, "Set it and Forget it!"? I am pretty sure he came up with that after seeing the Powersoak sink. I can honestly say some of my least favorite memories of working in a kitchen came from coming back from on off site catering event to stacks of bacon grease filled sheet pans that needed hours of scrubbing. I would have died for the ability to have a Powersoak in my kitchen. It eliminates the need to scrub dishes clean and saves hours of labor in the dish room. Did I mention that they also have a PowerPrep that eliminates the need to hand wash your fresh produce! Click the logo to see what these technologies did for this one district below!
Tobin Ellis Cocktail Station
How many steps do your bartenders have to take to make a cocktail? If the answer is more than 0, you are probably leaving money on the table. No matter how sophisticated or simple your bar menu is, allow your drink makers to have the keys to this unbelievable cocktail cockpit and drive your profits through the roof.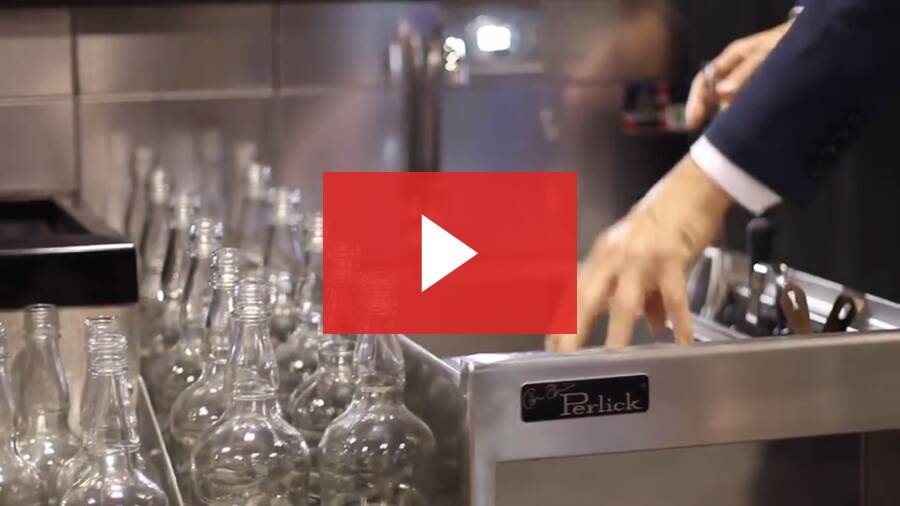 Blast Chilling
Too many times, blast chilling is viewed as a device to chill down leftovers. When in reality, the biggest savor blast chilling can create is in your pre-production labor costs. Take a product that you make everyday, make it for four, chill it and rethermalize it and now relocate that time each morning to make a change for the better somewhere else in your operation. Take a look at the photo below. The steak, potatoes, and asparagus were all produced in advance and chilled. This product will be rethermed day of service, sauced, garnished and served in 10 minutes or less!
Labor is a tough challenge for any food service operator, but with the right equipment it's a problem that lead to a money making solution. Seems to be a common trend...