K-12 Schools: Ditching the Tray
Over the course of the last few years, we have been witnesses to a bit of a K-12 food revolution. A combination of the regulations and shifting demands from the consumer level has really helped formulate a modern school lunch into something that any age level would find satisfying. As this continues to evolve, the new wave of students is not only demanding more sophisticated dishes, but looking for more "adult" ways to have them presented. K-12 directors have taken some ideas from the collegiate dining world and have begun ditching the tray and issuing lunches in vessels that align their meals more with things they find at their favorite fast casual eateries. They have been turning toward melamine to make that happen! Its affordable, safe for youngsters and today's products from G.E.T. have a real china look.
College/ University: Self Serve Grab & Go/ Food Delivery
I think what this market segment has found is that accessibility is the key in the growing their businesses. With external threats such as meal delivery services and busier schedules, campuses have found success in offering more accessibility, especially to healthier options. I have seen two things that really stand out:
1) Self Serve Grab and Go:
RFID technology has grown to a point where operators now have the ability to either create a self check out POS system or in some cases, even an automatic check out that scans the items and charges the account of their consumer.
2) The Use of Robotics:
Colleges campuses have begun to test a few robotic options that help solve the accessibility issues. The first one is by using a robot to deliver food across campus. There are now a few players in the game, however, a company called Starship has just finished its Series A funding, raising $40 million and will begin deploying food delivery robots on campuses all over the country.
Starship Food Delivery Robots at Pitt University
The second one is using robotics to create a healthy food option from salads and grain bowls, to acai bowls and more. It happens to be a company that Apex represents, Chowbotics has been producing Sally the Robot for a few years but has found its largest success in campus dining. Providing a solution to a common problem in college dining, a health option 24 hours a day.
Restaurant: Food Halls & Ghost Kitchens
What are people really loving these days? A lot of options. We all know how tough getting a family or group of friends together to decide what to eat can be. Food Halls make this a problem of the past. Open aired, with several different food concepts in one, group seating and a solid bar program is the blue print popping up in major cities almost as often as your traditional restaurant concept. There are three or four slated to open in Minneapolis in early 2020 alone.
A concept that we have discussed many times, is the growing popularity of food delivery services. There are several major players that have a lot of money invested into the space and it's only getting bigger. Not only have restaurant designers had to change the layout of kitchens to accommodate this (Ex. An extra pizza oven for to go orders only.), but they are starting to create commissary type spaces that service only the idea of food delivery. Thats right. No servers, no tables, no front door. A kitchen and concept developed only to deliver food to your couch. Kind of a scary thought to be honest. Is this an apocalyptic indication of a future without any human interaction? I sure hope not.
Pictured: North Loop Galley Food Hall: Minneapolis, MN
Hotel: Automation
No one is fighting the labor shortage and bustling economy more than the hotel industry. I recently helped open a hotel that is using our plate retherm system. The chef commented all weekend long on how stressful finding dedicated professionals had been. While I was there, we conducted our first few banquets, the largest one being for 300 and we did it with 3 people. He remarked on the hotels goal of hosting 600-700+ people banquets and that not being possible in today's climate without turning to the automated process of plate retherm. Check out the video below to see some shots from that weekend and look for a blog on how to size one of these systems soon!
Automating the banquet area of the food is just one area. Look for room service delivery automation and new ways for guests to communicate their food needs in 2020 as well.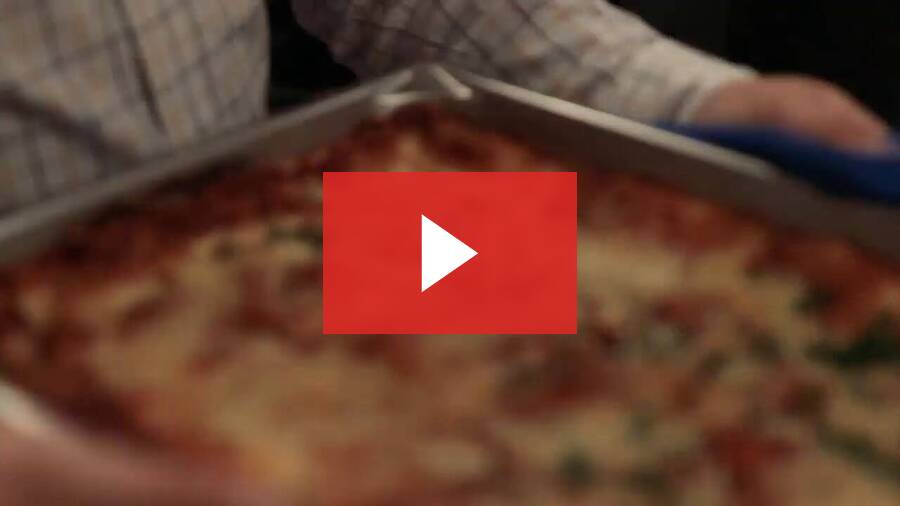 Bar: Non Alcoholic Drinks & Seltzer
In years past, health and wellness have not been heavy hitting words in the bar industry. However, the health conscious craze is now reaching its hand behind the bar. One trend that started at the end of 2019 that I predict to go crazy in 2020 is a larger selection of non alcoholic drink options. From mocktails to kombucha on tap all the way to the possibility of a full N/A bar. You read that correctly. There has been a few places that have opened up as social clubs where alcohol is not even available.
On topic with health and wellness minded beverages, White Claw and Truly hit the industry like a tidal wave last year. Do we remember the large scale fear of the infamous "White Claw Shortage"? Well the craze hasn't stopped. It's now been validated as less of a fad, with major players like Bud Light putting their spin on it. People love it for its low alcohol percentages, low sugar content and few calories. Look for smaller/ local breweries to start getting their hand in the pot and keep an eye out on the tap handles. I wouldn't be surprised if it doesn't start pushing beers out of the way and make a run at this premiere real estate.